Adam and Cory discuss the SXSW conference, the impact and ROI of responsive web design on web traffic and retail sales, tips for getting started with local SEO including what data you should be managing and what channels to get listed on, a review of Eventstagram as a way of displaying Instagram photos during an event, a review of Poptip as a tool to run interactive polls on Twitter with engaging visuals, Facebook's favorite Graph Search searches and what they signal for the growth of the feature, whether or not Twitter reactions are a good substitute for the public's reaction, a look at Alongside and the interesting things it's doing with Foursquare data, and more. Show Notes: linkfrom.co – SXSW linkfrom.co – Impact of Responsive Designs linkfrom.co – Local SEO: Who Are You? linkfrom.co – Get Listed linkfrom.co – Eventstagram linkfrom.co – Poptip linkfrom.co – Facebook Graph Search: Some Favorite Searches linkfrom.co – Twitter Reaction to Events Often at Odds with Overall Public Opinion linkfrom.co – Alongside Subscribe: linkfrom.co – SoLoMo Show on iTunes linkfrom.co – SoLoMo Show Blog linkfrom.co – SoLoMo Show on Facebook linkfrom.co – SoLoMo Show on Google+ linkfrom.co – SoLoMo Show on Pinterest linkfrom.co – SoLoMo Show on Twitter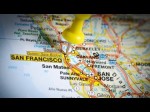 Go here to see the original:
Tips For Local SEO – Episode 59


What Is SEO / Search Engine Optimization?

SEO stands for "search engine optimization." It is the process of getting traffic from the "free," "organic," "editorial" or "natural" listings on search engines. All major search engines such as Google, Yahoo and Bing have such results, where web pages and other content such as videos or local listings are shown and ranked based on what the search engine considers most relevant to users.